GRAND CLASS Knife set, 4-pieces
Tradition meets modern design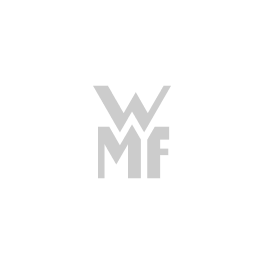 Special Price
€249.00
MSRP
€259.00
WMF Grand Class: Performance and Classic Design
Blending modern standards of quality with classic elegance, the WMF Grand Class Kitchen Knife Set offers tried-and-tested durability, with Performance Cut Technology for long-lasting sharpness and exceptional blades hand-forged in special non-corrosive and acid-resistant blade steel. This 4-piece set includes a chef knife, bread knife with double serration cut, utility knife, and paring knife—covering everything from chopping through tough vegetables to razor-thin slices of delicate ingredients.
The WMF Grand Class Kitchen Knife Set offers impressive performance and durability in a timeless design, with Performance Cut Technology ensuring long-lasting sharpness. This 4-piece set covers a wide variety of uses, from the versatile all-rounder chef knife to the exceptional precision of the paring knife. With blades expertly hand-forged in special non-corrosive and acid-resistant blade steel, these kitchen knives deliver performance like none other—day after day, cut after perfect cut. WMF Grand Class kitchen knives are impressive in every way, offering elegant design and exceptionally sharp blades. The traditional riveted look is a sign of forged craftsmanship that comes together with a seamless design—along with perfect balance, enhanced ergonomics, and safe finger protection—to offer high-performance kitchen knives at WMF standards of quality.
WMF Performance Cut technology
An optimized hardening process and the latest laser-precision technology produce a special pointed cutting angle with exceptional, long-lasting sharpness—day after day, cut after perfect cut.
Sturdy, long-lasting blades
The hand-forged blades are crafted from rust-free, acid-resistant special blade steel—for sturdy performance and lasting resistance to corrosion over time.
Perfect balance
Cutting and chopping like never before, with massive forged steel bolsters ensuring the perfect balance of weight in the hand for exceptional comfort and precision.
Safe finger protection
The special bolster design offers safe finger protection and prevents slipping, for a cooking and prep experience with total confidence and peace of mind.
Comfortable ergonomic handles
Discover well-crafted ergonomics designed for perfect cutting and chopping, with seamlessly riveted handles offering an expert grip and total comfort.
Seamless designs
The seamless connection between handle and blade ensures total hygiene and effortless cleaning, for knives that feel like they are made of one single piece.
Made in Germany
Manufactured in Germany with the high-quality materials, meticulous workmanship and perfect functionality that ensure WMF's renown.
Characteristics
Product Name
GRAND CLASS Knife set, 4-pieces
Reviews
There are no reviews yet. Be the first to write a review.