Save 20% on WMF Pans now
Save 20% on all pans by Silit or WMF from 49,95€.
Promo code: PFANNE
Safe 20% on WMF and Silit pans
Which pan is the right one?
Each pan has its advantages. Which is right for you depends on your cooking and eating habits and what you want to prepare. Material, coating and size are elements that will help you decide which pan is the right one for you.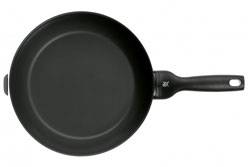 The Multifunctional
These multifunctional pans with a CeraDur non-stick, ceramic-based coating can be used for any dish. Even if they are heated to the maximum temperature of 400°C, nothing sticks to the cooking surface – not even if you're using very little fat.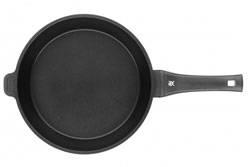 The gentle Fryers
The ideal frying pans for cooking delicate foods. In pans with a three-layer PermaDur non-stick coating, nothing gets burnt or sticks to the pan – even when cooking with very little fat. Very easy to clean.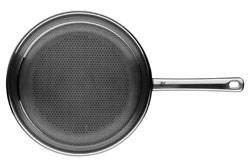 The robust pans
For searing at high temperatures: the ProfiResist or Cromargan®: 18/10 rust-free stainless steel pans can withstand very high temperatures. They last for a particularly long time.