Baby spinach with smoked salmon and papaya
---
---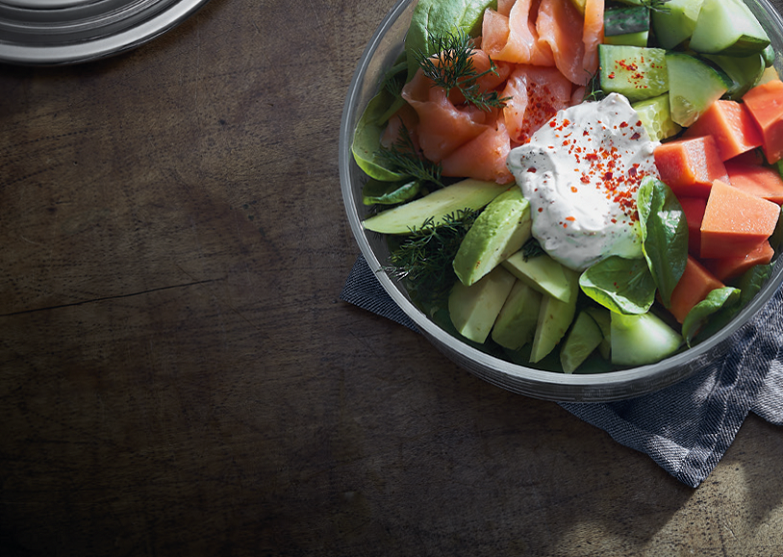 Ingredients
50 g sour cream
1 tsp. honey
1 tbsp. lime juice
1/2 tsp. chili flakes
Salt, black pepper
4 stalks of dill
50 g baby spinach
1/2 avocado
100 g cucumber
100 g papaya
80 g smoked salmon
---
Preparation
1. Stir the sour cream with honey, lime juice, chili flakes and 2-3 tbsp. water until smooth. Season with salt and pepper to taste. Pluck the dill tips and roughly chop. Wash the spinach and leave to drain.

2. Peel and destone the avocado, and cut into bite-sized pieces. Wash the cucumber, quarter it lengthwise and cut into 2 cm wide pieces. Also peel and destone the papaya, and cut the fruit flesh into 2 cm large pieces.

3. Arrange all the ingredients in the lunchbox and drizzle over the dressing.
Preparation time
10 minutes
---