Grilled pineapple with vanilla ice cream
---
---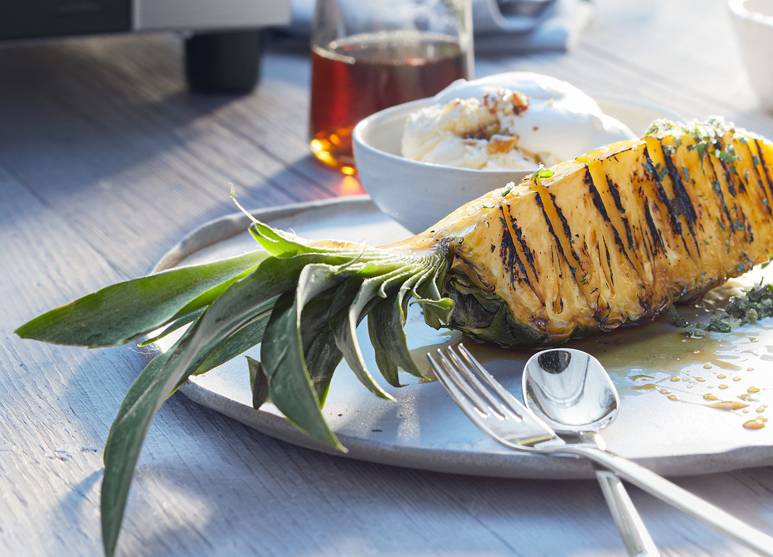 Ingredients:
1 pineapple
1 vanilla sugar
4–6 tbsp. maple syrup
1 pot of cream
4s coops of vanilla ice cream
2–3 sprigs of mint
1 tbsp. sugar
---
Preparation:
Cut the pineapple into wedges, remove the stalk and cut 7–8 times crosswise. Sear briefly at 250°C, drizzle with maple syrup and allow to caramelize slightly. In the meantime, chop the mint together with the sugar. Remove the caramelized pineapple and sprinkle the minted sugar over the plate. Serve with semi-stiff whipped cream and vanilla ice cream to taste.

Gourmet tip: Caramelize 4 tbsp. of nuts with 4 tbsp. of sugar in a frying pan, then spread onto baking paper and sprinkle with fleur de sel. When cool, coarsely chop and sprinkle over the pineapple.


Preparation time:
approx. 15 minutes
---