Hazelnut chocolate sticks
---
---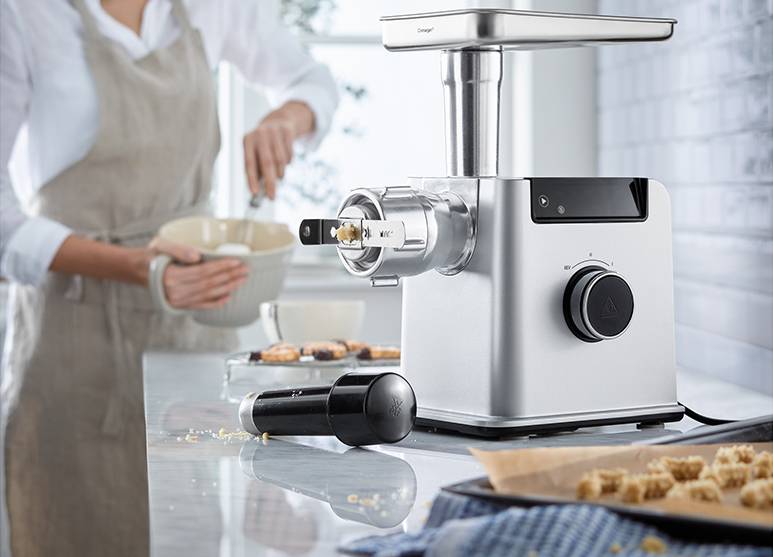 Ingredients for 30-40 pieces
250 g soft butter
1 generous pinch of salt
250 g fine sugar
1 egg (size M)
1–2 tbsp. hazelnut liqueur
400 g flour
1 level tsp. baking powder
125 g very finely ground hazelnuts
(roasted according to taste)
Approx. 75 g dark chocolate couverture
Approx. 75 g milk chocolate couverture
A little icing sugar for sprinkling
---
Preparation
Place the butter and salt in a mixing bowl and whip until a pale cream colour using a food processor or hand mixer with whisk. Gradually stir in the sugar and stir everything until pale cream.

Thoroughly stir in the egg and liqueur. Sift the flour and baking powder and mix in the hazelnuts. Stir half of the flour mixture into the butter and egg cream. Add the rest and knead everything briefly until smooth. Divide the dough into 2 to 3 portions and place in foil in a cool place for about 10 minutes until needed again.

Preheat the oven to 200°C top/bottom heat. Line 2 to 3 baking sheets with baking parchment.

Insert the dough portions one after another into the biscuit attachment and press them through on the soft speed setting. Divide the mixture into even pieces about 6–7 cm long.

Place the strips of dough on the trays. Bake the trays one after another in the hot oven for around 10–12 minutes until golden brown. Leave to cool on a cake rack.

Break up the two chocolate couvertures separately and melt them in bowls over a hot bain-marie. Dip half of each biscuit stick into the couverture or pipe the couverture into stripes.

Allow to set on a cake rack or on baking parchment. Sprinkle with icing sugar to serve.
---