Galician Octopus
---
Serves 4; Prep time25 min.
---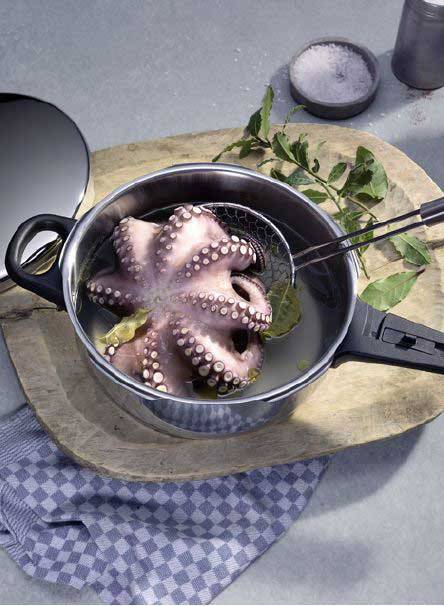 Ingredients
1 kg octopus (fresh or thawed from frozen)
1 onion
2bay leaves
salt and sweet or spicy paprika powder
olive oil
---
Instructions
1. Wash the octopus thoroughly – no need to cut it up. Halve the onion.
2. Bring the octopus to the boil in the pressure cooker with plenty of water and the halved onion. Hold the octopus by the head and dip it three times into the boiling water until the tentacles curl. Add bay leaves and salt and cook the octopus 6-8 mins on level 2. The octopus should be fully covered with water.
3. Cut the cooked octopus into pieces and place in a bowl. Drizzle with oil, dust with paprika powder and serve.
---