Veal Medallions And Sugar Snap Peas
---
Serves 4 Personen; Prep time 20 min
---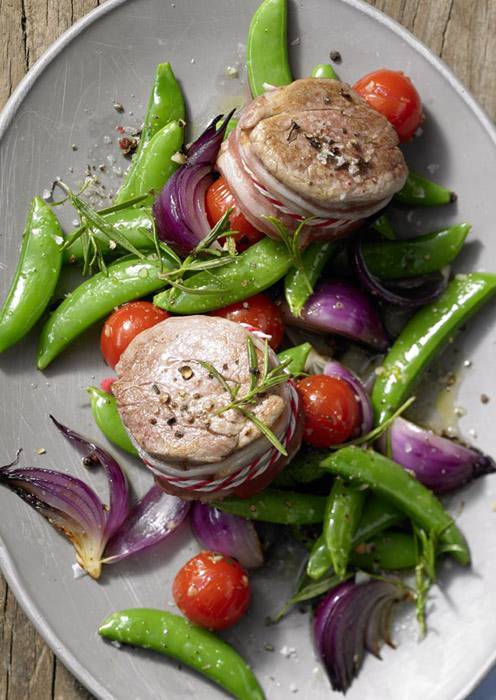 Ingredients
500 g sugar snap peas
2 red onions
200 ml stock
8 veal medallions (approx. 70 g each)
8 rashers bacon
1 handful fresh rosemary sprigs
olive oil
coarse sea salt
freshly ground pepper
---
Instructions
1. Wrap the rashers of bacon around the edge of the veal medallions and secure with cooking string. Briefly sear in hot oil in the pressure cooker and season with salt and pepper. Cut onions into wedges.
2. Add the sugar snap peas and onion wedges, pour in the stock, scatter fresh rosemary sprigs over it and follow the instructions to close the lid. Build up pressure on a high heat and cook for 5 mins on level 2.
3. Serve medallions and vegetables on flat plates.
---