Scallops wrapped in bacon with lemony mashed potatoes
---
---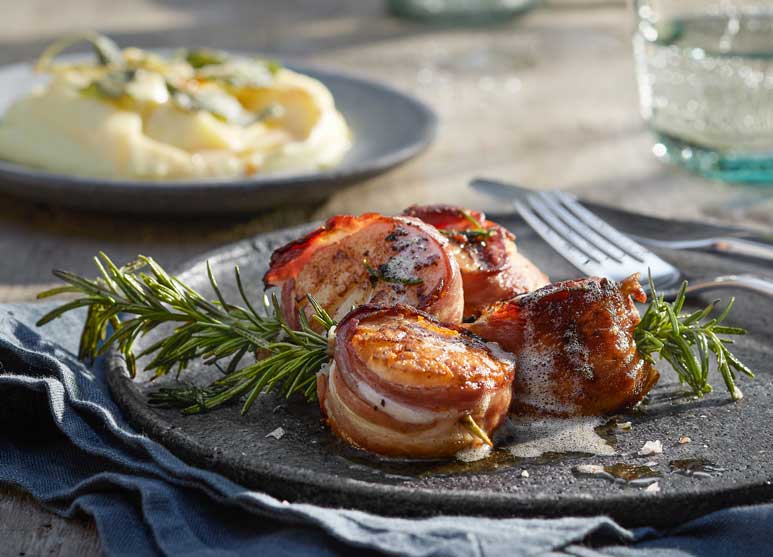 For the scallops:
16 scallops without roe
16 slices of bacon
16 sprigs of rosemary



For the mashed potatoes:

800 g potatoes
Approx. 125 ml hot milk
2 tbsp. butter
Salt
Juice and zest of one organic lemon
3 tbsp. butter
Sage
1 pinch salt
1 pinch sugar
---
Preparation:
Wrap the scallops in bacon and fix in place with a rosemary sprig. Sear at 250°C on each side (max. 3 minutes in total). Season with coarse pepper and salt carefully, keeping in mind the salt content of the bacon so it does not become too salty. It goes perfectly with lemony mashed potatoes.

For the mash, peel the potatoes and roughly dice. Boil them in a little salted water until they are cooked. Add hot milk and butter, and mash the potatoes. Then add salt.

Shortly before the potatoes finish cooking, foam the butter in a small pot, briefly fry sage in it, remove and set aside. Add lemon juice and salt. Pour over the mash and serve with fried sage and lemon zest.


Preparation time:
approx. 45 minutes incl. mash
---