Vanilla ice cream with cinnamon pears
---
---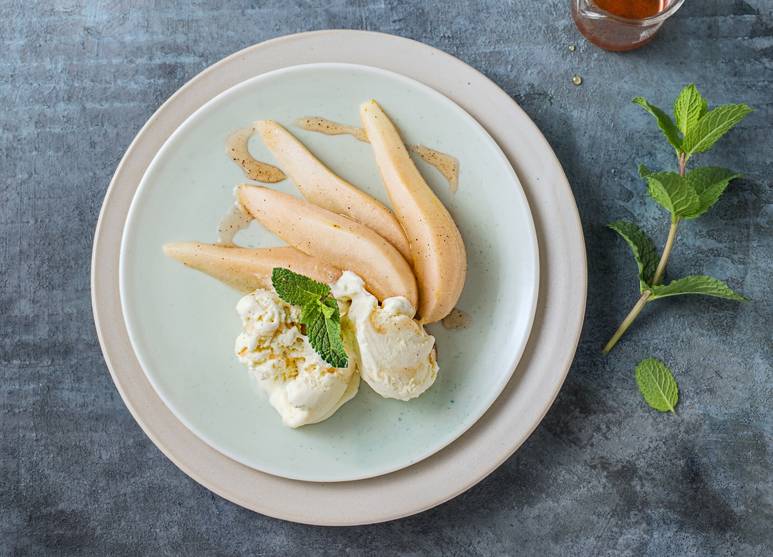 Ingredients:

4 veal cutlets
1 head of radicchio
3 organic oranges
8–10 kumquats
1 avocado
4–6 shallots
2 garlic cloves
Extra virgin olive oil
Salt
Pepper
Vanilla sugar
Honey
Basil
2 pears (Conference variety)
30 g sugar
30 g water
1 pinch of cinnamon1 cardamom pod (pressed)
250 ml milk
2 egg yolks
50 g sugar
1/2 vanilla pod
---
Preparation
1. Fill the sous-vide cooker with water and heat to 85 °C.

2. Bring the sugar, water and spices to the boil and allow to cool again.

3. Peel the pears, remove the core and vacuum seal with the sugar syrup.

4. Cook pear in sous vide machine for 40 minutes, remove and marinate overnight in refrigerator.

5. Bring milk to a boil with sugar and vanilla pod.

6. Stir hot mixture carefully into egg yolk and strain through a sieve.

7. Freeze the ice cream mass in an ice cream maker.

8. Serve pear with a little syrup and a scoop of vanilla ice cream.
---