Fluffy cheesecake made in the pressure cooker
---
Ingredients for the mixture
---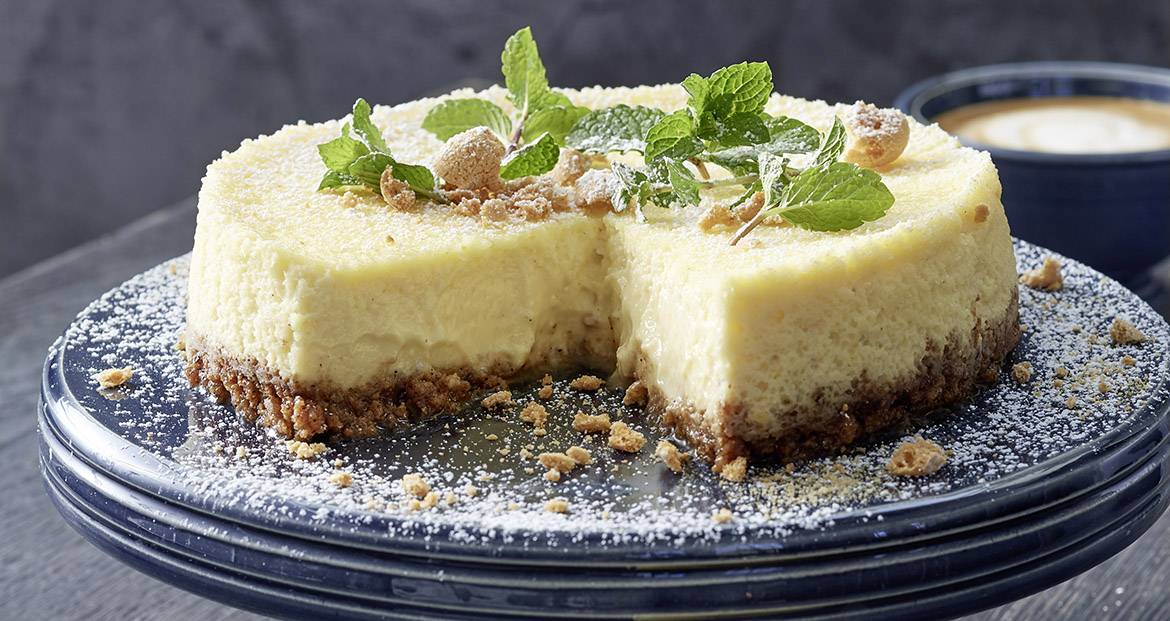 ---
Ingredients for the mixture

Ingredients for the dough:

1 tsp.
butter
100 g
amarettini
2 double
espressos
150 g
cream cheese spread with yoghurt
130 g
sugar
50 ml
cream
1
scraped-out vanilla pod
1
Grated peel from 1 lemon
30 g
flour
120 g
mascarpone
2
eggs
2
egg yolks
---
Preparation
Step 1 Lightly grease the springform pan with butter and then line the bottom and the edge with aluminium foil and seal tightly. The cake can then be removed from the baking pan easily and looks almost perfect after baking.
Step 2 Place the amarettini in the baking pan and soak with the espresso.
Step 3 Place the cream cheese spread, sugar, cream, scraped-out vanilla pod, grated lemon zest, flour, mascarpone, eggs and egg yolk in a mixing bowl and whisk to form a homogeneous mixture. Then pour the mixture over the amarettini in the baking pan.
Step 4 Pour the water into the pressure cooker and place the springform pan on the trivet inside the cooker. The baking pan must not stand in the water. Therefore, make sure that you only fill with enough water so that the water level finishes below the trivet. Close the pressure cooker and place it on the hob for about 40 minutes on the second cooking level (119°C). Afterwards, do not release the steam from the pressure cooker. Instead let it cool down slowly (otherwise the cheesecake will collapse when opened)!
Step 5 Carefully lift the springform pan out of the pressure cooker and allow the cheesecake to cool down in the pan for another 30 minutes. You can then remove the cake from the pan and eat it while it's still lukewarm. Of course, you can also let it cool down completely and eat it later.
---
Tips & Tricks
Instead of aluminium foil, you can line the springform pan with baking paper.
When using aluminium foil, we recommend the extra wide sheets.
---