Dichtungsring für WMF Schnelltopf, 18 cm
Ersatz-Dichtungsring aus Silikon für alle WMF Schnelltöpfe mit 18 cm Durchmesser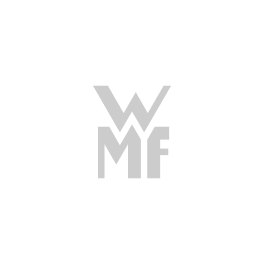 Replacement silicone sealing ring by WMF with diameter 180 mm. Change it after approx. 400 cooking operations, after 2 years at the latest to guarantee pressure cooker's performance. - hermetic sealing - quick cooking in complete safety - flavours are preserved Suitable for all WMF pressure cookers with inner pan diameter 180 mm.
Spezifikationen
Produktname
Dichtungsring für WMF Schnelltopf, 18 cm
Bewertungen
Der Dichtungsring leistet in unserem alten Dampftopf wieder gute Dienste, wir sind sehr zufrieden.
Artikel bestens geeignet!
Nach über 20 Jahren ein neuer Dichtungsring spricht für sich!!
Schreiben Sie eine Bewertung
Bitte loggen Sie sich in Ihren myWMF Account ein um eine Bewertung für das Produkt zu verfassen.