THE FINEST OF OUR BEST
WMF Signature Line Cutlery
UNIQUE WMF DESIGN
The WMF brand has always stood for unique design and quality. From elegantly simple to timelessly classic or expressively striking, we design cutlery that is as individual as you are. We observe the lifestyles of different cultures around the world, respond to the latest trends and thus develop innovative cutlery designs that suit your taste and your individual lifestyle. The millions of satisfied customers and numerous international design awards are testament to this. Good taste doesn't just begin with the food.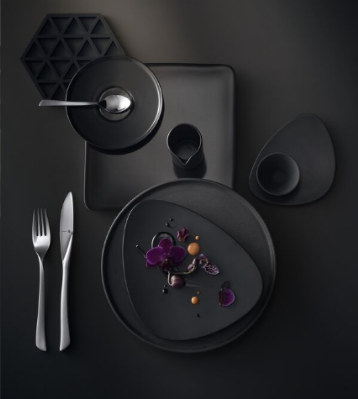 EXPRESSIVE DESIGN
Unique, extravagant and individual – with the bold shapes of this cutlery, turn every table layout into an eye-catching vignette.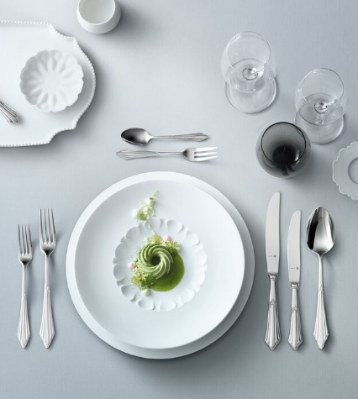 TIMELESS, CLASSIC DESIGN
Modern design language and classic profiles have been beautifully reinterpreted to create this cutlery, which projects a wonderful sense of style.
---
New product: Art Deco –
glamour at the table
Art Deco combines clear contours with exquisite design accents on the handle, creating a harmonious and sophisticated arrangement that looks extremely glamorous. The cutlery – inspired by the beauty and charm of Art Deco – is a stylish companion for special occasions and extraordinary moments.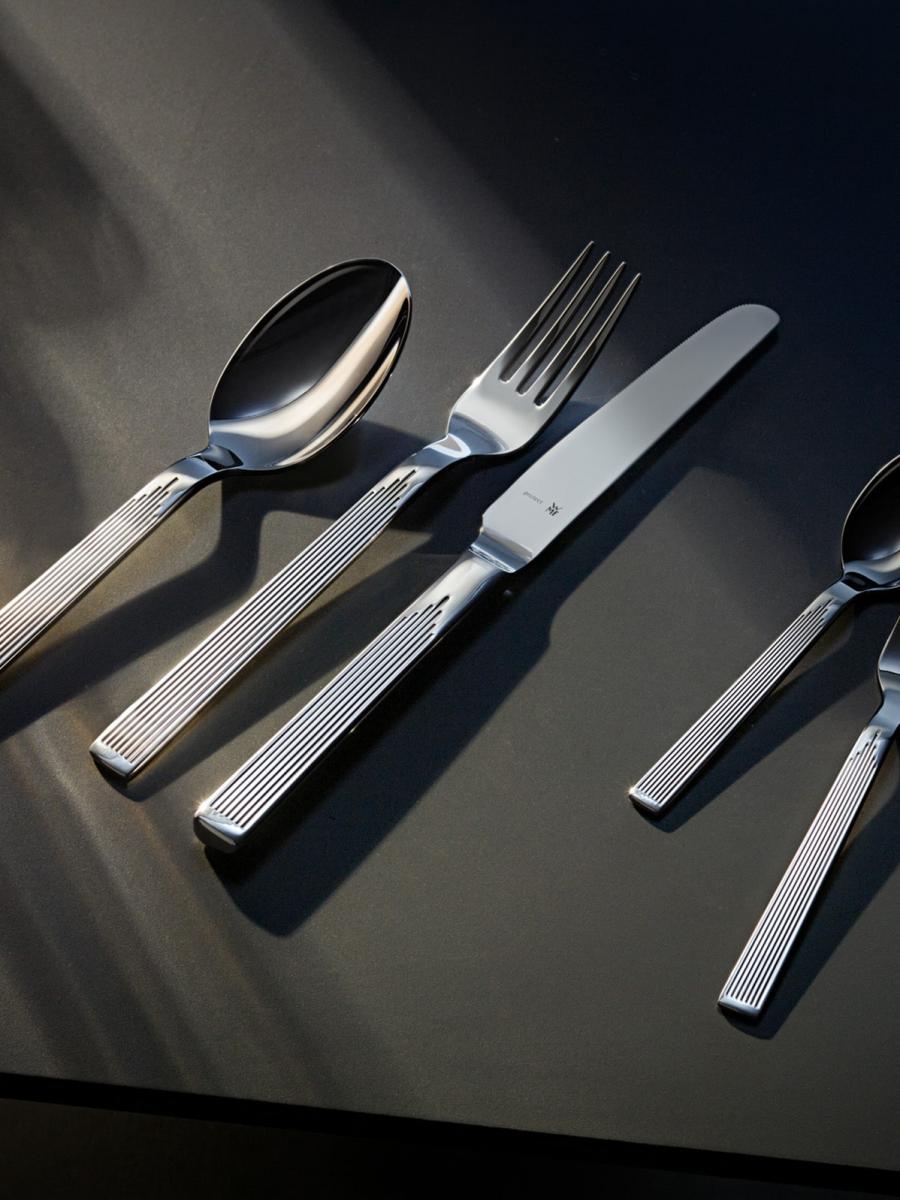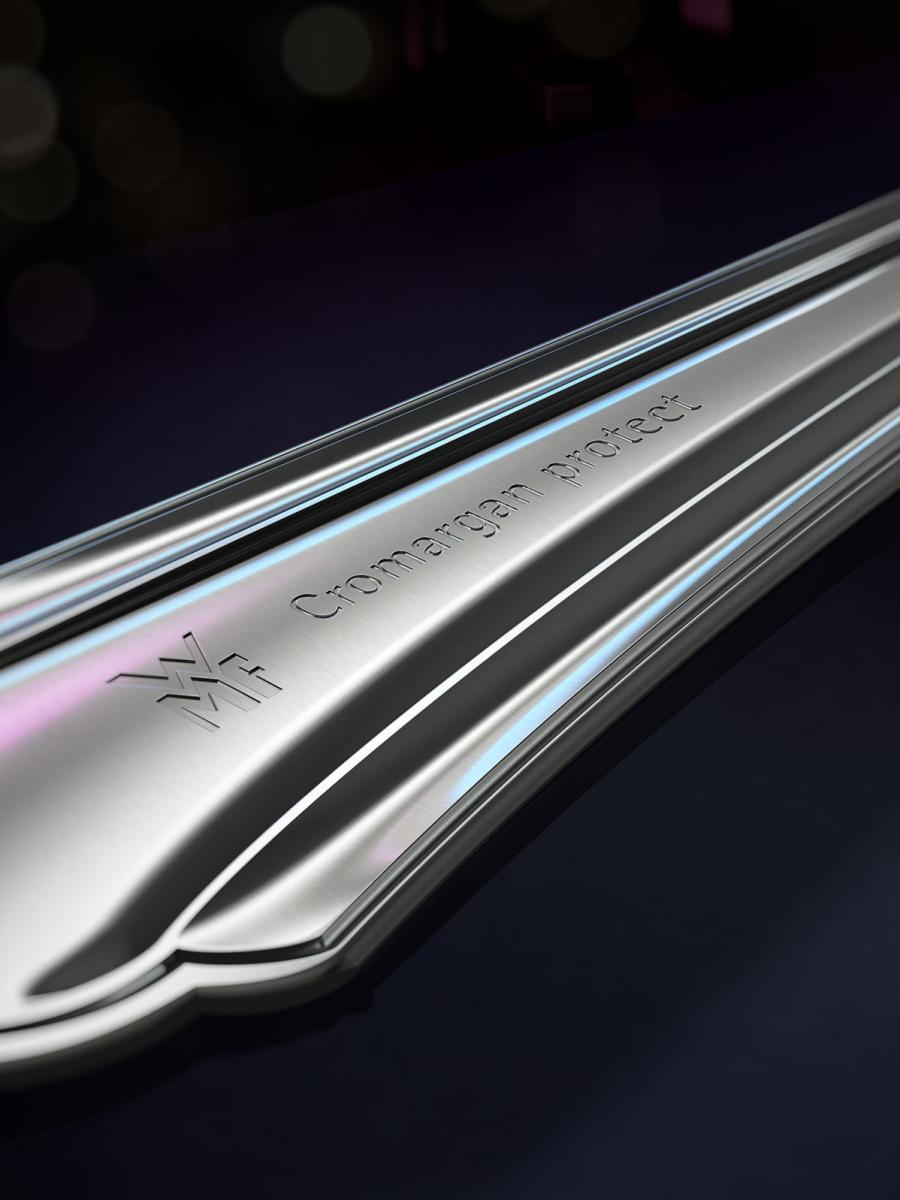 ---
Cromargan protect®
The WMF cutlery, finished using the patented Cromargan protect® hardening process, is extremely resistant to scratches and signs of wear. Polished surfaces remain shiny, while matte surfaces remain matte. For long-lasting, flawless beauty.

---
Inserted blades made of forged special blade steel
The inserted blades are made of non-corrosive, forged and hardened special blade steel for long-lasting sharpness and flexibility. They feature a high-quality serrated edge for extreme sharpness. Well balanced between the handle and the blade, each table knife is pleasant to touch and sits perfectly in the hand.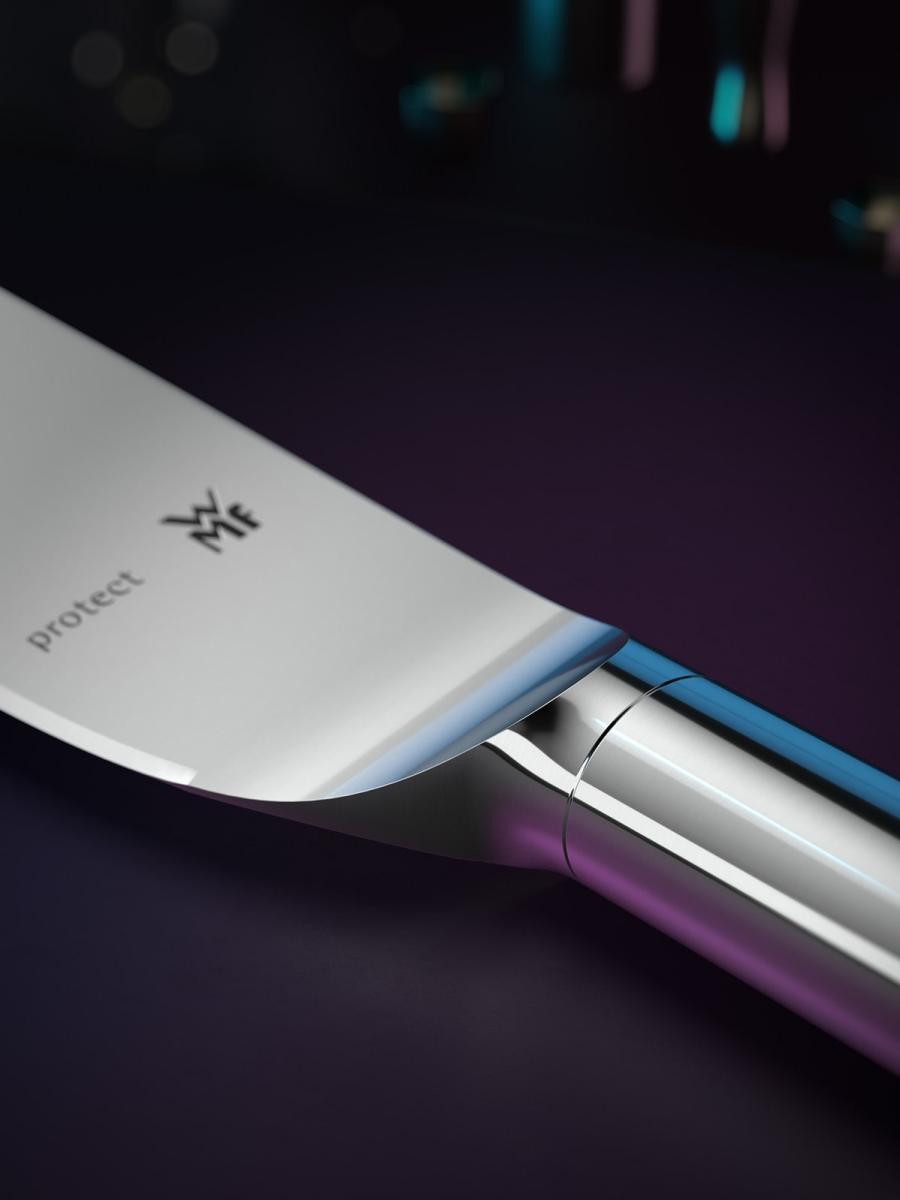 PERFECTLY SET
A good meal needs a beautifully set table, so at WMF you can find everything to make your meal perfect. Simply add one of our themed sets to your cutlery – from starter cutlery to fish knives and forks or espresso spoons, we leave nothing to be desired. So that you can experience unforgettable gourmet moments.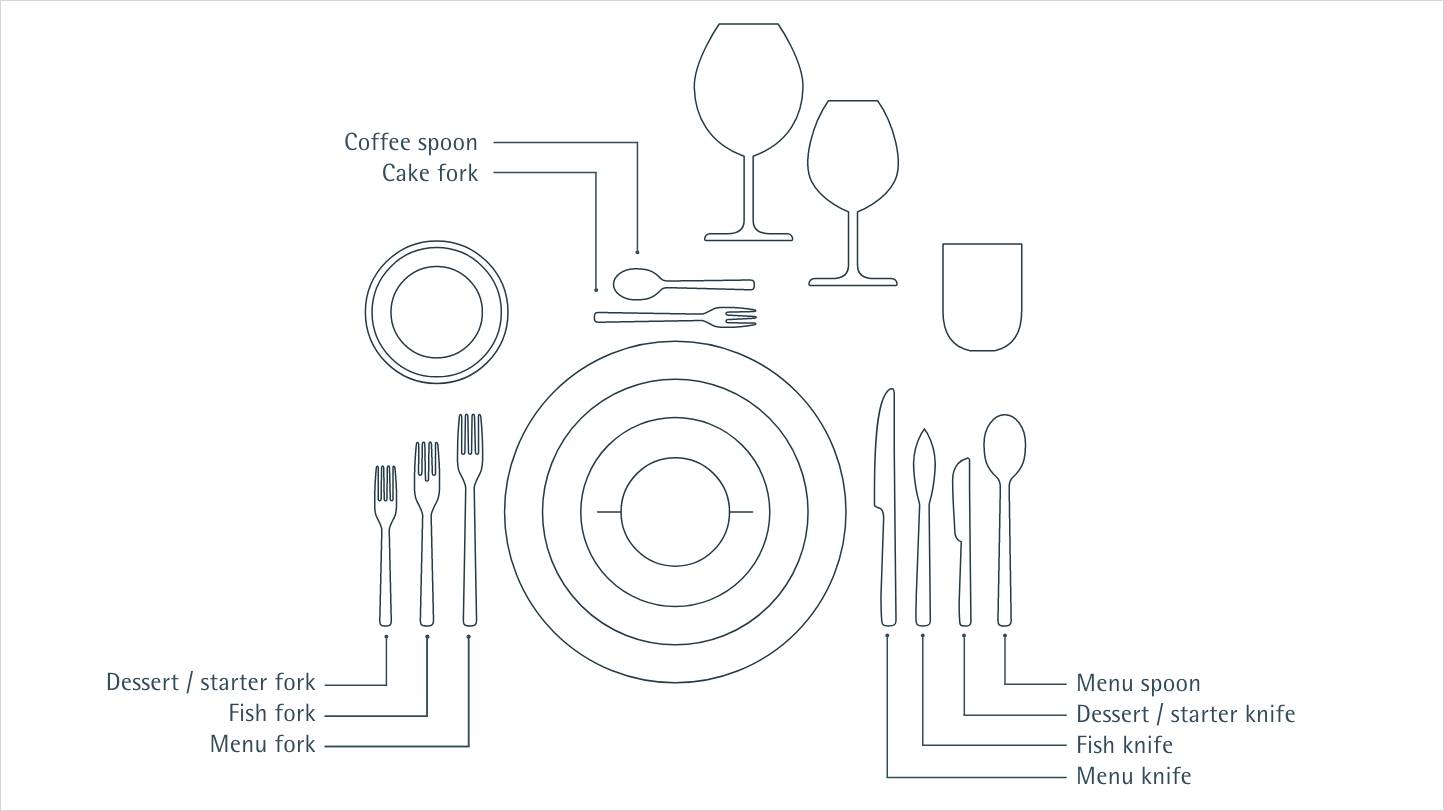 The finest of our best.
You can find more items from the WMF Signature collection here.